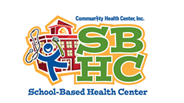 Welcome to the School Based Health Center
(SBHC)
School-Based Health Center Services offered at H.C. Wilcox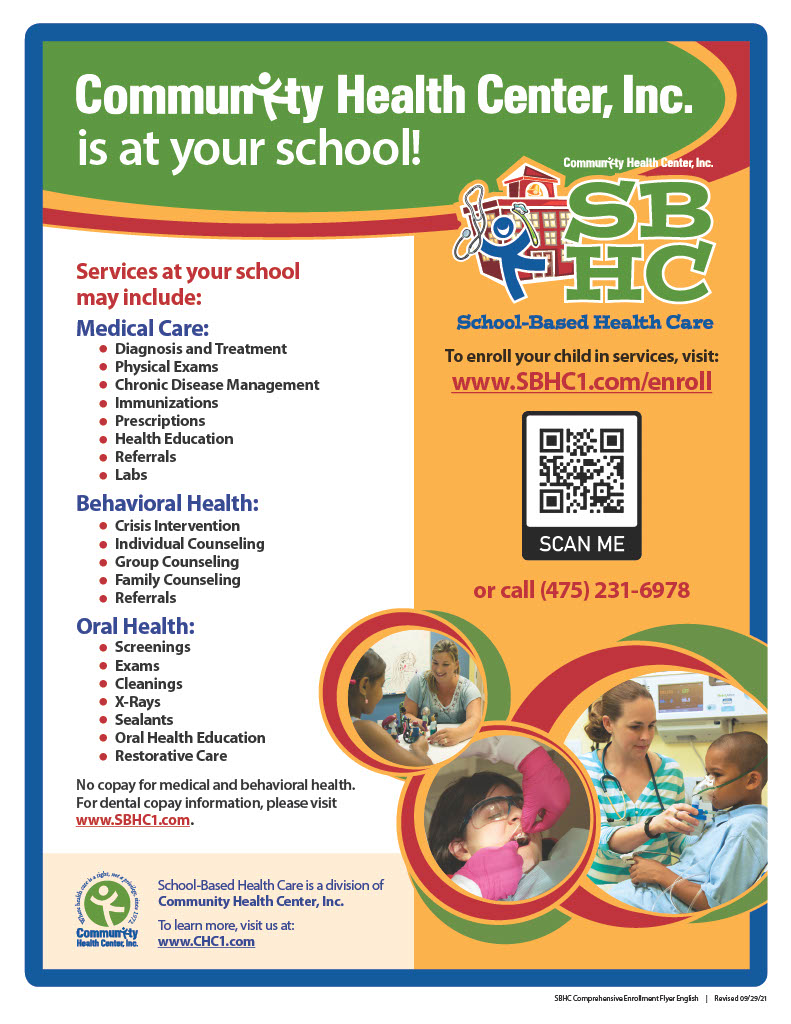 Click HERE for the School Based Health Center Website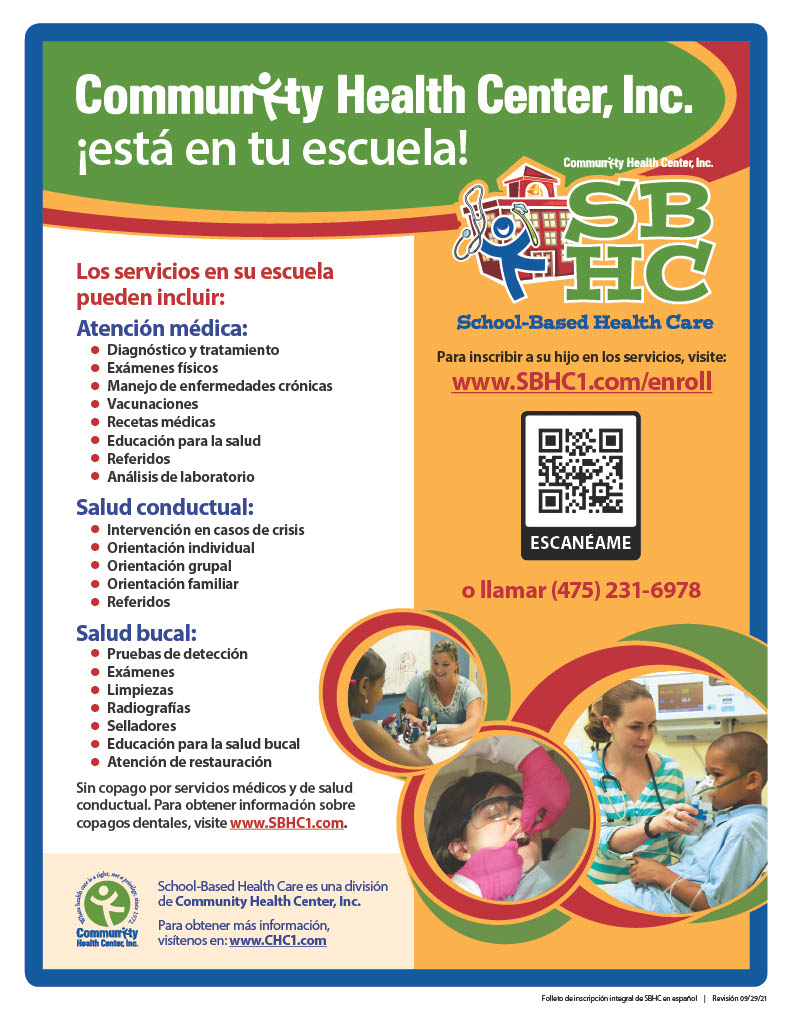 HAGA CLIC AQUI o en la imagen de arriba para acceder los School-based Health Services
The School-Based Health Center is offered here for the benefit of the students.
Please note: The School-Based Health Center works in conjunction with the care provided by your child's pediatrician and is not intended to replace regular care by your child's primary health-care provider.
If you feel your child is in need of any of our services, please see what we offer below:
Available Services -The SBHC offers many services including: Medical Services, Mental Health Services, and Dental Services.
All children enrolled in the school based health care program are eligible to receive services regardless of insurance status. For medical and behavioral health services, CHC accepts most insurance plans and there are NO out of pocket expenses. For dental services, there is a small fee if there is no insurance coverage. If you have no insurance, please ask SBHC staff about HUSKY insurance.
To begin receiving services, please go to SBHC1.com to sign up quickly and easily online!
Please note all parts of this registration/enrollment form must be completed, signed and returned to the Health Center or the School Main Office before your child can receive services.
If you have any questions, please call 860-347-6971, ext. 3796
Please visit our website for enrollment and more information below.