Our Students Succeed Here
H.C. Wilcox Technical High School is located Meriden, Connecticut. We have students from six towns and enroll grades 9-12 We offer 13 career technical education programs in addition to our academic courses.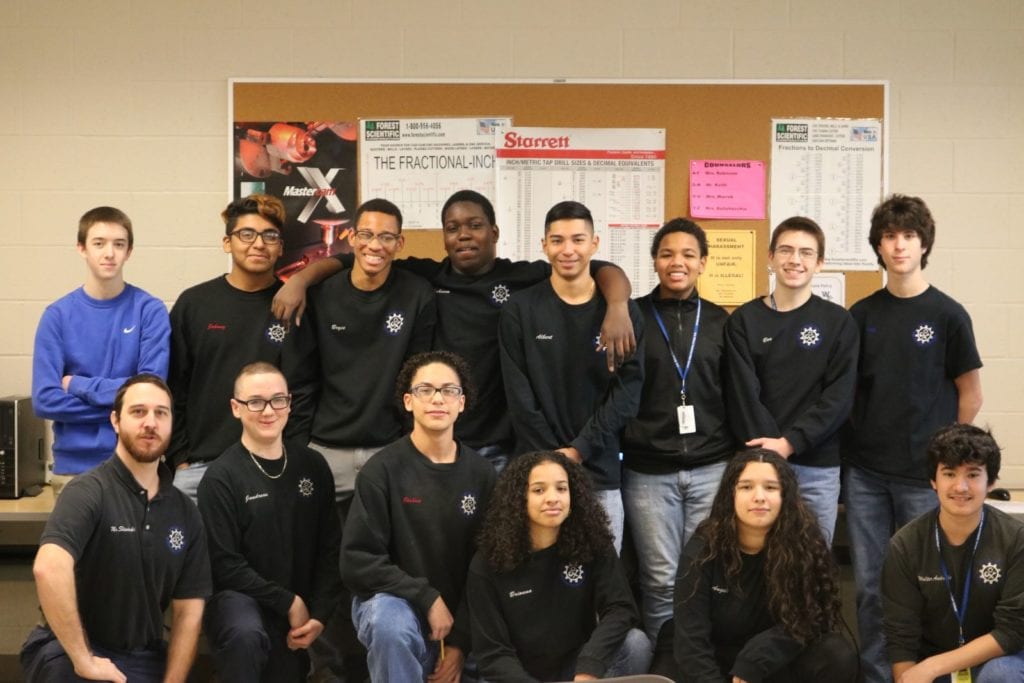 The curriculum is new, varied and prepares our graduates for the rigors of post-high school academic study, and provides them the problem-solving skills for success in a technological career. Our curriculum is aligned with the Connecticut Frameworks and our students have been successful on statewide assessments.
Wilcox Tech proudly continues to grow. We have recently enhanced and diversified our curriculum. Students can choose from a number of new elective courses at the school and participate in a wide range of athletics and activities.
Where Our Students Come From
We attract a diverse student population from across Connecticut because of our extensive Career and Technical Education programs, rigorous academics, opportunities for real-world work experience and the chance to earn college credit. Below are the towns our students frequently come from, but others are encouraged to apply. Learn more about our application process.
Berlin, Cheshire, Meriden, North Haven, Southington, Wallingford