Rifle Team News 2019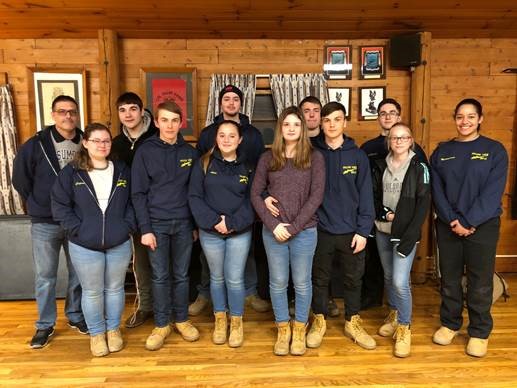 Front Row: Kaitlyn Haniewski (Captain), Nathan Hinde, Angelina Russo, Emily Barolli, Joshua Perzanowski, Shalyn Noble, Leslie Melanciano. Back Row Coach, Mark Damaschi, Brennon Casini, Thomas Turci , Sam Mercuriano, Andre LaBissoniere.
In February, Rifle team participated in CTC championship match held at Quaker Hill rod and gun club in Montville CT and finished their season with 2 wins and 3 loses.
Brennon Casini was selected to the CTC All Conference Team.