Carpentry Trade Earns Award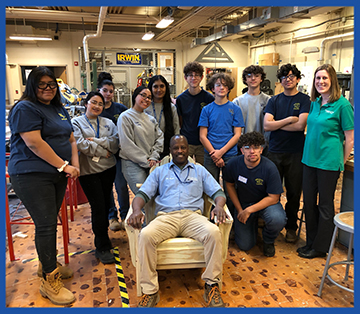 Congratulations to the Wilcox Carpentry trade who earned a $500 award for participation in the Green STEP program for the 2021-2022 school year. Pictured above is teacher Mr. Charles Rolle and his students who participated in the Green STEP Program.
Green STEP (Sustainability Technical Education Program) is an Energize Connecticut collaborative for Connecticut technical high school students in the construction career cluster that's designed to prepare them for green-industry jobs. Students earn a credential after taking the course which allows them to pursue jobs in green energy fields.